Fractional Leadership
Your Vision | We Design, Implement, & Maintain
Transform your organization with your own telemedicine clinical program and our expertise!
Get a consultation
Your Fractional Leadership Team
Transform your organization with our telemedicine acumen & proven track record in the field. Leverage our skills towards your business's unique needs. You don't need to signup for our clinical service line to take advantage of our administrative services.
Medical Informatic & Business Officer
Let us help you analyze new technology, implement your own telemedicine program, run lean processes, and declutter your operations.
Recent Example
Our team was able to design and implement COVID inpatient programs on short notice for new clients.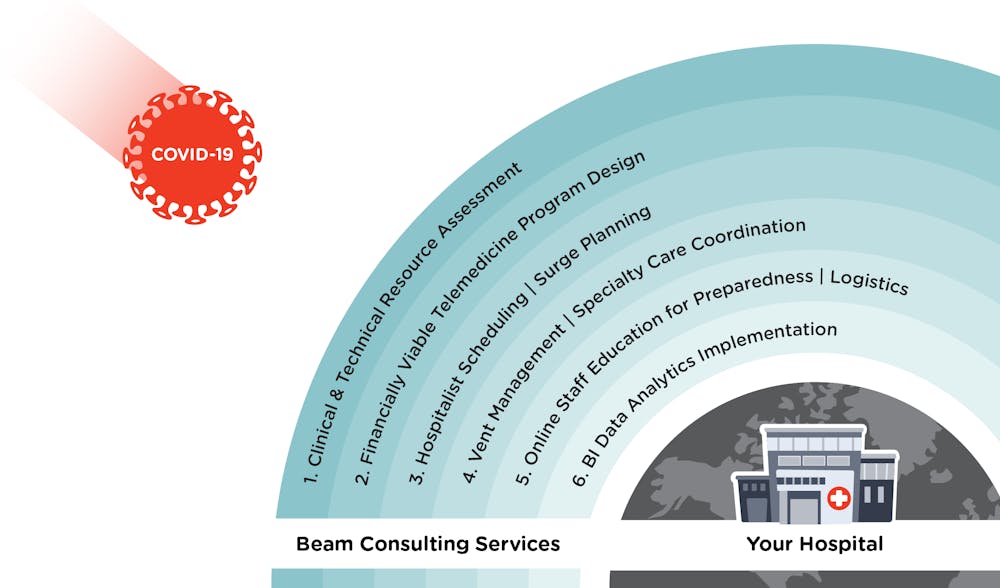 Learn how to Design and Implement COVID Inpatient Programs
Learn how Beam telemedicine hospitalists created feasible COVID-19 response systems for current clients and community partners on an accelerated timeline.
Beam Clinical Administrative Consulting for Your Peace Of Mind
Cardiology Clinical Advisors
Help implement and supervise your cardiovascular procedure, APP stress test, and telemedicine program.
Infectious Disease Physician Advisors
Provide support to your clinicians, clinical pharmacist and/or nursing leaders to manage Antibiotic Stewardship programs, Infection Prevention, and tele-ID program.
Critical Care & Pulmonary Clinical Advisors
Provide guidance and support to your clinical leaders for advanced patient care units, pulmonary rehab, and pulmonary procedures departments.